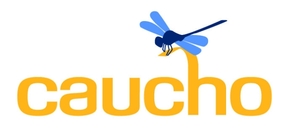 NYJavaSIG, Enterprise Case Studies and a Health Check Tip!
"Smoking fast, compact, and easy to configure plus advanced features like clustering and SSL, Resin is bar none the best container on the market. Resin is our go to web application server and it always delivers."
– CTO of Aplos Software, Matt Serrano
(Simple Nonprofit Software https://www.aplos.com/)

Newsletter at a Glance
Bug fixes and new features

Caucho to present at the New York Java Special Interest Group (NYJavaSIG) on October 11

New partnership with ElasticBeam​

New resources and videos for Caucho developers

​Case Study – Resin increases performance and reduces TCO across 3 industries​

Hot tip – Taking advantage of Resin's health system & diagnosis features
Bug Fixes and New Features

Congrats to our development team – Resin has only 3 open bugs and 3 feature requests! Resin 4.0.54 is in the works and the fixes going into this version include, drum roll…
Resin 4.0.54
==============
- 0006050: deployment issue from console
- 0006087: Add support to Syslog Handler for formatted messages
- 0006076: Configuration of <error-page> for 400 Bad Request not working: Shows "unavailable due to ***an internal error***"
- 0006086: getResource with META-INF/resources issue
- 0006075: Vulnerable to Web Cache Deception Attack
- 0006077: multipart/form-data caucho.multipart.form.error
- 0006079: HP UX 100% CPU on startup
- 0006071: Additional methods for jcache API & related hibernate errors
- 0006056: Add CLI capability to check report status of deployed web-apps
- 0006074: Resin Admin Null Pointer
- 0006072: Hprof-path directory does not succeed if contains Drive letter
- 0006054: mod_caucho drops request parameters when used behind a SSL termination
- 0005915: CDI: Can't find a bean. Sporadic exception
- 0005904: heartbeat reported off but servers are alive
- 0006069: response.encodeRedirectURL strips Unicode characters > 32768
- 0006063: JSSE properties settings issues
- 0006067: JSSE-SSL: <honor-cipher-order> ignored
In addition to the bug fixes and thanks to great user feedback, we're implementing the following feature requests:
-Ability to turn off all logging to the resin-data database in resin.properties
-Ability to turn off health in resin.properties without configuring health.xml
If you have ideas for feature requests to be implemented please submit them here:
http://bugs.caucho.com/bug_report_page.php ( must be logged in / have an account )
Caucho's Sean Wiley to present Microservices Architecture at the October NYJavaSIG
Caucho Solutions Engineer, Sean Wiley, will be presenting on the topic of Microservices, Java EE, Java Web Profile, Agile and High Performing Webapps at the NYJavaSIG on October 11th. How will he manage to cover such a vast set of topics? With the Caucho Platform of course!
Having been a leader in the field for 20 years, the Caucho platform has continued to evolve to meet the demands of the most demanding web applications in the field. Evolving from a simple servlet container to an entire load balancer, web server, app server, and more importantly web application platform, Caucho has maintained efficient & precise engineering as our mantra.
Whether today's developers are building fat JARs, skinny JARs, WARs, microservices or even the newly branded serverless components, the Caucho Platform supports successful deployments in these fields while spurring innovation.
Registration is required to attend — sign up in advance at javasig.com
New Resources and Videos!
​Recently a new tab "Case Studies & Presentations" has popped up on caucho.com. This is where we will feature use cases as Resin deployments continue to expand worldwide. Look for a new video to go up shortly detailing how one of our clients solved their hight availability needs with a Resin cluster.
​We are always looking for new material to detail our clients success with Resin. If you would like to be featured, please reach out to Alexandra at garmon@caucho.com and we'll include your story.

New Partnership - Resin and ElasticBeam deliver high performance web apps and API's on demand!

Resin delivers adaptive clustering, high throughput, and health monitoring for high availability. Elastic Beam API Behavioral Security software scales and secures access to API-based applications across Private and Hybrid Cloud data centers. Together, they offer a complete solution for delivering secure web applications at scale.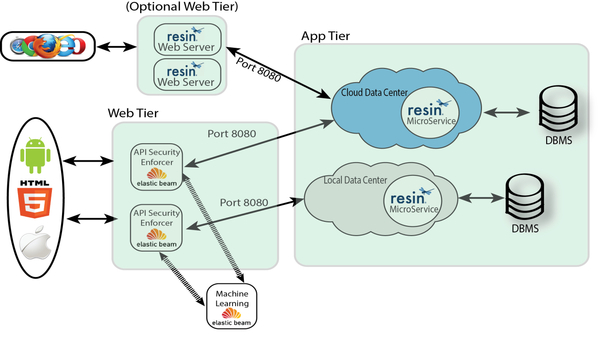 Success stories across three industries in South Korea - Resin increases performance and reduces total cost of ownership (TCO)
As Caucho continues its global expansion, we collaborated with our Korean distributor, Xest Information Technologies, to present a high level overview of how three companies have leveraged the Caucho Platform within their architecture to simplify their development, increase their production, and significantly reduce their TCO with a unified Caucho architecture.
Check out how some of Korea's most successful companies have migrated away from other products including WebLogic and Jeus!
Link: 3×3 Data Sheet
Hot Tip – Resin's Diagnostic Health System and Diagnosis Features
Recently we have been helping our clients diagnose issues across their runtime environment spotting errors not related to Resin while using the Resin Health System. How is this possible you ask? With our anomaly detector of course!
You can add health actions to be triggered based off the anomaly events firing of in your application to help spot network related, app related, or resource related problems your system may be struggling with.
Let's look at a brief example of how this can be configured within Resin:
<health:AnomalyAnalyzer>
<meter>JVM|Thread|JVM Thread Count</meter>
<health-event>caucho.thread.anomaly.jvm-thread</health-event>
<min-deviation>4</min-deviation>
</health:AnomalyAnalyzer>
This AnomalyAnalyzer comes preconfigured in default Resin setups to send a health event notification to the system whenever the thread count deviates from the established baseline.
Once the health event has been triggered, any portions of the health system that are watching for those events will capture the event and proceed to run any tasks associated with them. An example health action linked to this particular health event would be the following:
<health:DumpThreads>
<health:IfHealthEvent regexp="caucho.thread.anomaly.jvm-thread"/>
</health:DumpThreads>
For a full list of actions available, please see the following link:
http://caucho.com/resin-4.0/admin/health-checking.xtp#Healthactions
This is all of course in part to get Resin running with 99.99%, when Resin runs standalone without maintenance not only is your job made easier, but ours as well!

Upgrade to the latest version of Resin today!