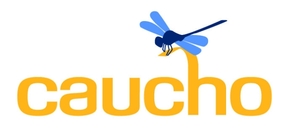 New York Presentation, Resin Strong and Holiday Fun!
November has been a great month for us – we welcomed our partners NTT Data Intramart and enjoyed the San Diego Beerfest with our friends from Tokyo!
We hope that you've been enjoying the fall weather as we move into the holiday season. The beginning of the year was hot with headlines about new JVM & Java development frameworks, yet now

conferences are focusing on familiar Java frameworks with plans to add and upgrade them.
Similar to the industry trend, we have continued to improve Resin while maintaining long-term support for new and existing web applications. This work includes feature requests, upgrading java specs, and continuing to strengthen the stability of releases, all with less than five current open bugs!
Our Newsletter at a Glance
Caucho,

NTT DATA Intramart and

River Rouge Brewing

at the San Diego Beerfest

Caucho to present at New York Java Special Interest Group (NYJavaSIG) on December 7

Resin Supported Spec List

​

Quick Tip – Classloader Precendence
Resin Changelog

There are (2) areas where Resin updates can be tracked:
(1) Features, Improvements, & bugs implemented with release
http://caucho.com/resin-4.0/changes/changes.xtp
(2) Current bug status
http://bugs.caucho.com/changelog_page.php
As we release new versions of Resin, we update the caucho.com/changelog_page.php with the latest enhancements. This list is inclusive of the bug report changelog.

Resin Release

Resin 4.0.55
==============
- 0006092: Unable to start as Windows service
- 0006110: health_log_level, it is judged invalid in <resin: if>
- 0006106: CompositeDataMBean exception generated by Java 8 garbage collector filling up log
- 0006107: Resin with Java 9
- 0006091: php/html files no longer recompiled upon modification through Quercus servlet
- 0006096: <shutdown-wait-max> directive defaulting to ~10s instead of configured amount
- 0006104: Servlet3 Programmatic login failure
- 0006093: Failed to parse readRequest when HTTP GET request is too long.
- 0006099: Exception: Can't allocate connection because the connection pool is closed
- 0006102: <web-app expand-preserve-fileset="…"/> does not work
- 0006103: openssl with missing password
Caucho Welcomes NTT Data Intramart to San Diego

A few weeks ago, we welcomed Yoshihito Nakayama, CEO of NTT Data Intramart and six of his developers and sales/marketing team. Caucho and Intramart have been partners for over fifteen years and achieved more than 5,500 customer deployments including some of the largest companies in Asia. Our meetings focused on Caucho's plans to support JDK9 and the new Oracle Java release cycle starting in 2018.
And after our meetings….

Our good friend Edward Stencel, who ran international business development for Caucho from 2011-2014, went on to become the founder of River Rouge Brewery in Detroit. As part of San Diego Beer Festival, Edward organized a private tour for our partners at NTT Data Intramart during San Diego's famous Beerfest. The tour included tastings and behind the scenes tours of San Diego's hottest spots like Alesmith, 2kids Brewery, Setting Sun (San Diego's own sake distillery, who knew!) and Malahat whiskey and rum distillery.
Check out Edward's brewery below, which Food and Wine Magazine named "One of the 50 most amazing nano-breweries in America."
http://riverrougebrew.com/
http://www.foodandwine.com/slideshows/50-amazing-nanobreweries-50-states#23
Caucho's Sean Wiley to present at the December NYJavaSIG
Caucho Senior Solutions Engineer Sean Wiley will be headlining the New York Java Users Group. Here's the abstract and hope to see you there!
Abstract: High Throughput and Lightweight Web Applications for Modern Use Cases
We've heard all the buzzwords: SOA, Java EE, Java Web Profile, Eclipse MicroProfile, Microservices, etc. Java web applications have seen their fair share of technology re-branding. But honestly there hasn't been much true re-architecting.
Let's look back of how Java Development has evolved over the past 20 years for yesterday's applications, and then consider today's more demanding use cases. We'll take a look at implementations of today's top underlying architectures, and a glance into some powerful frameworks as we conclude 2017, especially as Java continues to evolve as a modern language.
Examples will be based largely on modules within the open-source Caucho Platform and comparable technologies, alongside real-world client site implementations.
Registration is required to attend — sign up in advance at javasig.com
Resin Spec List
officially supports JDK 1.6-1.8 ( JDK 1.9 in progress )

JDBC 4.1

( Next release will be 4.2)
While you are always welcome to add more .jars to your distribution for added functionality, this set of implementations are what we see as the long term support for the Resin platform. If you have additions, questions, or updates to this list that you would like implemented, please reach out to our development team at presales@caucho.com.

Community Support
Just as a reminder, Resin development can be reached through our Google groups page. We encourage users to post implementations, ideas, or thoughts for discussion surrounding Resin.
Next time you're stumped on a Resin topic, try posting for community help:

https://groups.google.com/forum/#!forum/caucho-resin
Quick Tip – Setting Classloader Precedence
Whether you're embedding Resin in larger containers or integrating with outside modules, it's sometimes necessary to give precedence to your own API & implementation .jars over those inherently supported by Resin.
To accomplish, simply add the <jvm-classpath> entry to your resin cluster:
<resin>
<cluster …>
<server-default>
<jvm-classpath>/path/to/api.jar</jvm-classpath>
<jvm-classpath>/path/to/impl.jar</jvm-classpath>
<jvm-classpath> adds a classpath entry when starting the JVM allowing WEB-INF/lib classes to load before Resin's own. This classpath has priority over Resin's classpath (allowing you to use JPA 2.1+ instead of Reisn's JPA 2.0, for example).
​
​On a final note, wishing you and yours Happy Holidays!

Upgrade to the latest version of Resin today!