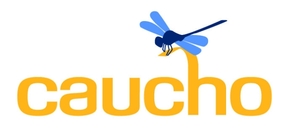 Resin's stability continues to reach new heights with increased deployments! As of this newsletter, bugs.caucho.com reports only 1 open bug and 2 feature requests.
We are focusing this newsletter on migrating from Resin 3 to Resin 4. Both versions are included with your Resin Professional license. If you are already using Resin 4, feel free to scroll down to the release notes.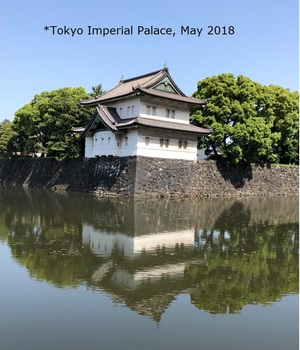 Newsletter at a glance
Benefits of migrating from Resin 3 to Resin 4

Sizzling summer special offer for all Resin users

Release notes

Caucho and NTT Data Intramart partnership meeting in Tokyo*

Resin Tip – /resin-admin usage

Resin 4.0 – A summer of migration
Migrating to Resin 4.0 provides the advantage of the most secure, stable and feature packed version of Resin available. It features an underlying architecture that results in competitive business advantages.

Resin 4.0 is dynamic by nature, so portions of a cluster or application can be upgraded or patched without interruption to end users. This means the application grows and scales as demanded by end users. As microservices and continuously deployed apps continue to dominate the landscape, Resin 4.0 provides developers with extended command line and admin capabilities for deploying, monitoring, and upgrading with ease and precision.
If you're running a cluster in an earlier version of Resin, check out the performance enhancements you'll see in an upgrade:
Integrated Health System for high availability including
Cluster information ( open/closed/active connections), session count, thread/memory/CPU graphs, automated health checks to gracefully shutdown and recover through failures

HTTP-related debugging, Database pooling, Cache related debugging, JSP debugging, & more
Improved cloud computing support
A rewrite of Resin's internal clustering focusing on a high performing hub & spoke model

Revamped cluster hearbeat service for hybrid, private and public clouds

Dynamic clusters that can elastically scale clusters to respond to increased load
Dynamic configuration
Externalized configuration files for simple cluster management

High availability configured by default to get you up and running in Amazon EC2, Azure cloud, or your own private cloud in minutes.
IS IT EASY?
Yes!
Recently, we worked with users on Resin 3 to 4 upgrades and a 4.0.10 to 4.0.56 upgrade. While there were some initial questions surrounding Resin 4.0 new configuration and CDI capabilities, total migration time took only 3 weeks and needed only email correspondence.
IS IT FREE?
Yes!
If you're already licensing Resin, the upgrade is free! All you have to do is download the latest version at http://caucho.com/products/resin/download. You'll have access to a version of Resin that has benefited from thousands of deployments, decades of feedback and a fast release cycle. And with only one open bug, you will be migrating to a proven solution with thousands of deployments.
Summer special upgrade offer!



As a thank you to Resin users, if you're using Resin 3.0, 3.1 or an early version of 4.0, then it's time to upgrade. Be the company hero by pro-actively upgrading your entire system with the performance and enhanced features of the latest version of Resin.
Caucho engineering is offering complimentary engineering migration support to Resin 4.0.56. Our goal is for you to experience a seamless and successful upgrade to Resin 4.0.56+ and operate with unsurpassed stability.
For more information, contact Alexandra Garmon at garmon@caucho.com.


Release notes:
With Resin 4.0.57 ironing out the last of our Java 9 related bugs, the next version of Resin will focus on Java 10 additions.
Resin – 4.0.56
==============
- 0006066: Session persistence and deserialization
- 0006130: DB timing Java.lang.IllegalStateException: corrupted indirect block id
- 0006149: a fault occurred in a recent unsafe memory access operation in compiled Java code
- 0006151: com.caucho.server.hmux.HmuxRequest broken
- 0006150: @Named("red.lion") vs @Named("red.tiger")
- 0006124: SSL SNI Support for Resin 4
- 0005574: SSL with multiple domains
- 0006113: Access-logging of TLS protocol version and used Cipher-Suite
- 0006127: servlet-mapping only the first url-pattern works
- 0006122: Doc update for Custom Access Log
- 0006112: minGzipSize property
- 0006082: JDBC 4.2 additions
- 0006123: NPE in access log
- 0006114: PDF report name timestamp does not match generated time
In Progress: Resin 4.0.57
Resin – 4.0.57
==============
- 0006128: /resin-admin access from dynamic servers in a cluster
- 0006159: Takes huge amount of time to start in a situation of having more than 20 web applications
- 0006152: java.lang.IllegalArgumentException: 'X' is an invalid server because it has the same IP:port as 'X'
- 0006116: DependencyCheckWorker serves non-modified .jsp before serving new compiled .jsp
- 0006157: java.lang.ClassCastException: ScalingPod
- 0006121: Logging initialization issue on JDK 9 with scripting.
- 0006156: quercus-env-timeout &quercus-timer threads not terminating completely
- 0006154: ./configure fails on fedora 27


Caucho in Tokyo – meeting with Intramart, our Japanese partner and #1 BPM workflow software

​Our CEO Steve Montal traveled to Tokyo in May to meet with our partners NTT Data Intramart, http://www.intra-mart.com, who we have been working with for almost 20 years.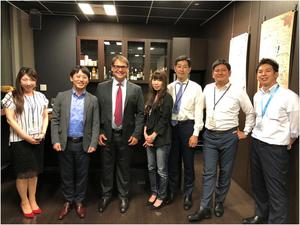 Intramart has been the #1 BPM workflow software in Japan for over 10 year and over 6,000 Intramart customers are deployed on Resin. Intramart's "Open & Easy" concept provides flexibility, scalability and development productivity to thousands of users, including some of the largest companies in the world.
Steve Montal observed, "NTT Data Intramart has built and impressive and technology-leading software platform and BPM solution. Our successful partnership continues to grow as Intramart expands globally."
Resin Tip – /resin-admin

Recently we've held a number of conference calls discussing health monitoring in Resin. As an integral part to Resin 4.0, the /resin-admin app can be used to monitor your Resin environment. With such low overhead, it's recommended to be ran in every production site.
/resin-admin reports internally gathered statistics about your Resin deployment, including:
Open connections, TCP Ports, load balancer, cluster, database pool information

Memory pools, garbage collection, memory usage

Thread counts: active, idle, runnable, native, waiting, blocked

Health checks, graphs and logs

Session count, size, timed out

CPU Profiling

JDK, OS, license information, & more!
However, Resin goes beyond typical metrics monitoring by looking for anomalies in JMX attributes. Any numeric attribute of any MBean in JMX can be configured as Meter in Resin, which then enables:
Persistent historical tracking

Visual graphing in resin-admin

Visual graphing in PDF reports

Cluster wide reporting

Anomaly analysis and logging

Triggering health actions (heap dump, thread dump, restart, etc)
By default access is restricted to internal networks but /resin-admin can be configured for usage over a secure connection. For questions or feature enhancements email wiley@caucho.com.

Download the latest version of Resin today!